Physical Security
348200
page-template,page-template-full_width,page-template-full_width-php,page,page-id-348200,eltd-cpt-2.1,ajax_updown_fade,page_not_loaded,,int theme-ver-0.1,vertical_menu_enabled, vertical_menu_hidden vertical_menu_hidden_with_icons vertical_menu_hidden_with_logo, vertical_menu_left, vertical_menu_width_290, vertical_menu_with_floating,smooth_scroll,side_menu_slide_with_content,width_370,blog_installed,wpb-js-composer js-comp-ver-6.0.3,vc_responsive
Overview
Nowadays your business and your people's lives depend on the reliable functioning of your security solutions , So We offer scalable and advanced security solutions that are easy to install and use, scalable, repeatable and manageable through the best-in-class hardware and software that work seamlessly as a single solution and meet your security Needs.
Why we are pioneers in physical security solutions ?
UTS has solutions that guarantee improved efficiency
and increased ROI!
Access Control
UTS Provides complete Access Control Products from the leading seats Technology Manufactures.
Fire Alarm System
UTS provide all fire alarm solutions from the most famous manufactures at this field along years with full range of detectors / modules with fire alarm Standards and different ways of integration protocols to achieve the compatibility with all Security management solutions...
Video Surveillance (CCTV)
UTS is very experienced in security solutions providing the latest technologies solutions in the CCTV solutions field Our video surveillance solutions are not just related to provide CCTV solutions. Surveillance solution is to provide an integrated platform which is capable of investigating all events by using latest Analytics solutions....
X-Ray Solutions
Ability to provide Check points security solutions which is suitable for borders security and securing any critical entity. ability to integrate all data with Entity security department for analyzing and archiving. It helps Security guards to investigate all passed vehicles / Persons...
Intercom Systems
Introducing wide range of Intercom technologies suitable for high technologies applications and also suitable for small scale applications too. Intercom solution with Integration / Access control Capabilities Can support (Mob App – RFID – Face Recognition – Sip Interface).
Gate Security
Long years of experience at security gates solutions had been delivered and designed for critical Entities with fully integration with Security management system. Supporting a various range of Automatic Gates with different models (Sliding – folding.) with Customized Shapes, colors and decoration to be suitable to building Architecture.
Intrusion Detection
As a part of integrated security solution UTS provides very strong portfolio for intrusion detection with high end security references in government different sectors and in industrial and utilities sector...
Public Address / Nurse Call
UTS is one of the leading Integrators for Public Address solutions providing the latest technologies solutions in the field. Edge technologies in the market for Nurse call systems: wired, wireless solution designed mainly for requesting nurses for assisting patient
MATV / IPTV Systems
UTS Provides IPTV solution with deploying all modules known in the market to integrate the whole package of controlling the lights, air conditioning and power management through your TV and have unified solution. We offer cutting-edge hospitality IPTV systems / solutions to meet the needs of the different sizes and industries in the hospitality market, such as hotels, hospitals, ships, residential areas and many others.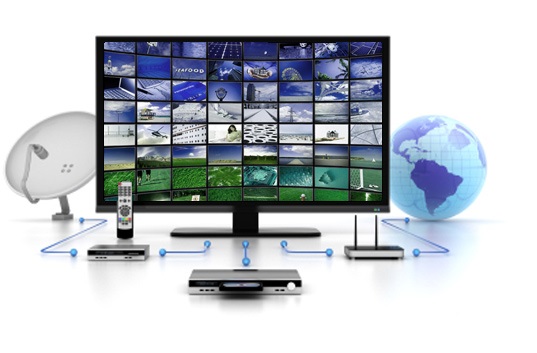 Digital Signage
UTS through its technology partners – is taking digital signage to the next level. Connect your message with your audience with eye-catching, interactive displays of all sizes that engage, amaze and drive results. ROI and latest technology are our main focus...
Parking Systems
INT Parking guidance system indicates the free spaces available at every level at a car park at real time. Including Sensors, Indicators, Indoor Displays, Outdoor Displays, ControllerS, etc.As each project is unique, INT design customized systems: entries, exits, and access management for every parking project. Including Barriers, Ticket Dispenser, Manual Cashiers, Automatic Pay Stations, Ticket Readers, etc.